Semi-Automatic File Folder Making Machine
(Plastic File Folder with Label Spine and Business Card Holder)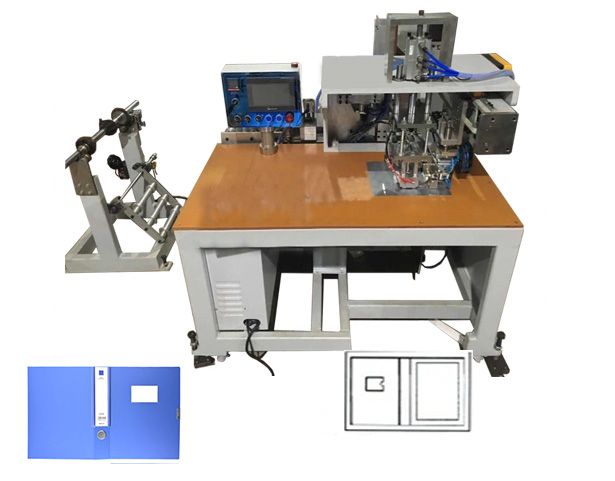 The semi-automatic file folder making machine is used for the production of plastic file folders with label spines and card holders. This file folder provides easy folders assortment.
The card holder and spine can be cut manually or automatically, which can be easily made in one machine through changing the mold. This improves production efficiency.
---
Manufacturing Process
Plastic material unwinding
plastic sheet cutting for label spine and card holder
inserting paper in the holder
label spine and card holder forming
---
Finished products
---
Technical parameters
Model
SYS-502MPD
Used Material
PP, PVC
Plastic Sheet Thickness for Label Spine
0.1mm-0.15mm
Spine Label Thickness
200g-220g
Machine Dimension (L*W*H)
1780mm*1530mm*1620mm
Notes: The plastic file folder can be made according to a sample provided by the client. Its size can be easily changed by adjusting the mold.