Plastic File Cover Welding Machine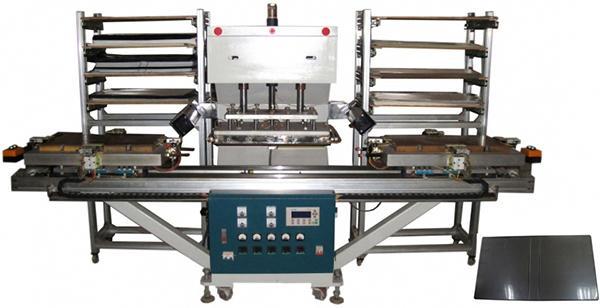 The plastic file cover welding machine works with the use of electronic heating wires. The same operations can be carried out on both the left and right sides, meaning a single upper die can be paired to work together with two lower dies, ensuring a high production efficiency. It is suitable for plastic file cover production from PP raw materials.
Process display
Semi-finished products in reserve
Placing in sequence
Heat sealing
Finished products
Finished products
Mechanical properties
It can precisely position materials according to customer needs, thus lowering the scrap rate of finished products.
It uses a PLC electric control system and is equipped with a safety protection system to ensure operation is easier and more convenient.
Technical parameters
| | |
| --- | --- |
| Model | SYS-HB-1A |
| Max. Output | 150/HR |
| Power | 6KW |
| Labor Required | 2 persons |
| Machine Dimension (L×W×H) | 2.8×0.96×1.6m |