Edge Folding Machine for Expansion File Inner Page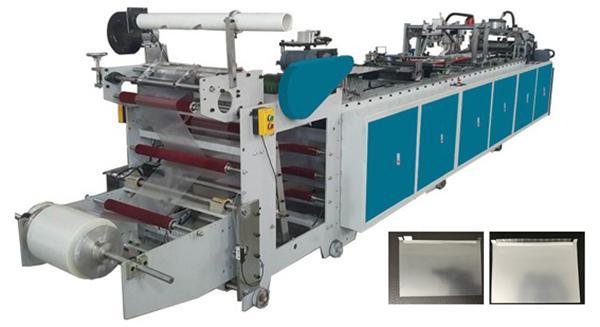 The edge folding machine is specially designed for the production of expansion file inner pages. It uses slitting sheet materials and then completes rolling creasing, die cutting, pneumatic flanging, heat pressing and shaping and ultrasonic sealing until the production of various expansion file inner pages is complete. Processes from roll material charging to finished product output are all continuously completed.
Process display
Raw material
Trimming
Rolling creasing
Index cutting
Folding
Ultrasonic and heat pressing sealing
Cutting
Finished products
Finished products
Mechanical properties
The edge folding machine carries out PP roll barrel running, creasing, label stamping and sealing welding.
It can be equipped with various die devices to ensure the same inner page size.
It uses ultrasonic sealing for inner pages.
Technical parameters
| | |
| --- | --- |
| Model | SYS-503EF-SA |
| Power | 5KW |
| Required Air Pressure | 5bar |
| Effective Working Size | A4,FC and CH |
| Final product | Whole set inner pages for expansion file |
| Main Motor | 3HP 6P with inverter |
| Machine dimension (L×W×H) | 7000×1200×1250mm |
| Net weight | 1900KG |
| Gross Weight | 2100KG |