Die Cutting & Creasing Machine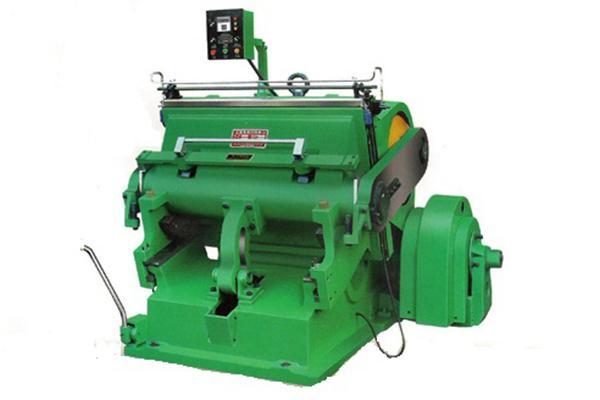 The die cutting and creasing machine has three functions: single piece, continuous and opening delay operating and the delay range can be randomly adjusted. It is the special equipment used for creasing and cutting various common paperboard, corrugated board, plastic sheet and leather and is suitable for stationery production, printing and packaging, and plastic industries.
Main advantages
The machine body is made of H250 material, which has high strength.
Die cutting and creasing machine has large flywheel torque and large cutting strength and it is suitable for various materials.
Sliding bearing is made of copper alloy, which is wear resistant and vibration damping.
It can be equipped with pneumatic clutch, infrared light control safety device and frequency converter. Electronic centralized refueling or manual centralized refueling device can be adopted.
Optional models
| | | | | | | | | |
| --- | --- | --- | --- | --- | --- | --- | --- | --- |
| Model | Max. Rule Area | Min. Rule Length | Working Speed | Error | Motor Power | Weight | Overall Dimension(L×W×H) | |
| SYS-1100 | 1100×800mm | 30m | 20 strokes/min | 2 | 4kW | 4500kg | 1900×1780×1700mm | |
| SYS-1040 | 1040×720mm | 28m | 21 strokes/min | 2 | 4kW | 4000kg | 1800×1680×1660mm | |