Plastic Sheet Extrusion Line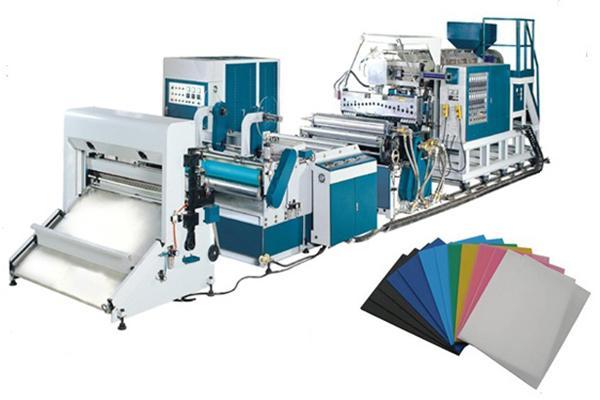 The plastic sheet extrusion line adopts PP colloidal particles as main raw materials and can produce PP sheet materials with thickness of 0.03-0.2mm. The width can be set according to your requirements.
Plastic sheet extrusion machine adopts a color screen interface and programmable controller. The slicing machine is controlled by microcomputer and servo motor, so the length and quantity of film sheet can be controlled precisely. This machine is suitable for use in plastic products factories, soft packaging products factories and stationery products factories.
The power consumption of producing every ton of sheet materials is 50%-60% of that of similar products, which shows the features of low energy consumption. And this machine has passed CE certification (Certificate number: 28407/475/C).
Finished products
Mechanical properties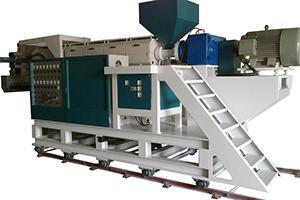 The main engine of extruding machine can move backwards and forwards, which can increase operational safety.
---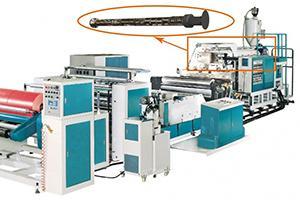 Screw barrel adopts Italian design, which can increase plasticizing capacity. And it works in with static mixer imported from Europe, which makes the film color uniform and improves film quality.
---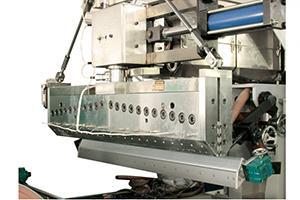 T shape die head adopts American technology and is made in Taiwan. It can produce film sheets with uniform thickness.
---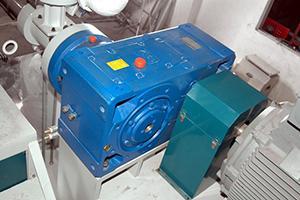 It is equipped with an Italian gearbox, which gives this equipment good bearing capacity and wear resistant performance.
---
The SGR system is adopted to control temperature with temperature difference of 1℃, which can precisely control the plasticizing process, film thickness and film flatness.
---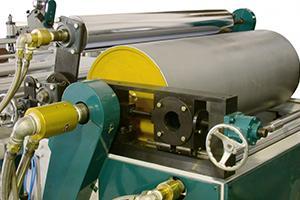 The embossing roller, with diameter of 350mm, works with an air knife system and double circuit cooling system. It adopts microcomputer full-automatic temperature control system to precisely control the temperature of the embossing roller and cooling roller, realizing the flatness of film sheet and uniformity of thickness.
---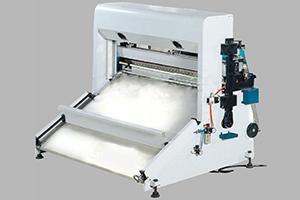 Slicing machine are controlled by microcomputer and servo motor, and the slicing speed can reach 15m/min.
---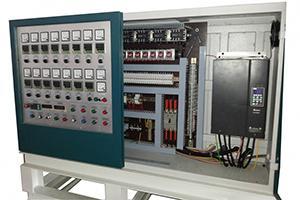 Italian ROSSI reduction gearbox is used and the electronic control system adopts synchronous control so that the operation is safe and convenient.
---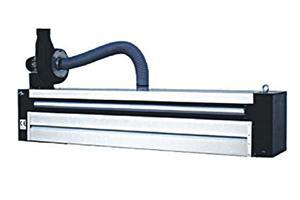 Corona treater has different grades for customers to choose.
---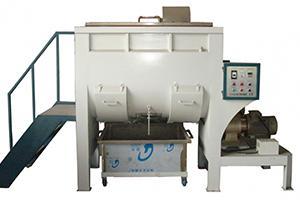 This plastic sheet extrusion line adopts trimming, slitting and leftover crushing recovery device, and it can recover all waste materials in time, which can reduce cost.
---
Technical parameters
Film Width
MAX 1150mm
Extruding Capacity
60-230KG/HR
Screw Diameter
100(105)mm
Production Consumption
70KW
L/D Ratio
1:34
Power Supply
120KW
Effective Cutting Off Width
MAX 1200MM
Space Require
5m×12m
Main Machine
5m×1.5m
Take-off Unit
2.4m×1.6m
Cutter
1.4m×1.5m
Net Weight
14.23T
Film Thickness
Single roll:0.8-0.2mm
Double roll:0.35-1.6mm
Embossing parameters
Extruding Motor
75HP AC
Width of Embossing Roller
1300MM
Embossing Unit
1.3m×1.7m
Calender System Drive Transducer
ACS550 2.2KW
Embossing Roller and Mirror Roller Motor
3HP(5HP)AC Synchronous speed regulation of frequency converter, with inverter
Optional equipment
Automatic mixing dryer
Water cooling unit
Waste film grinder
Granulator
Corona treater
Thermostatic water tank