Document Sheet Protector Sealing Machine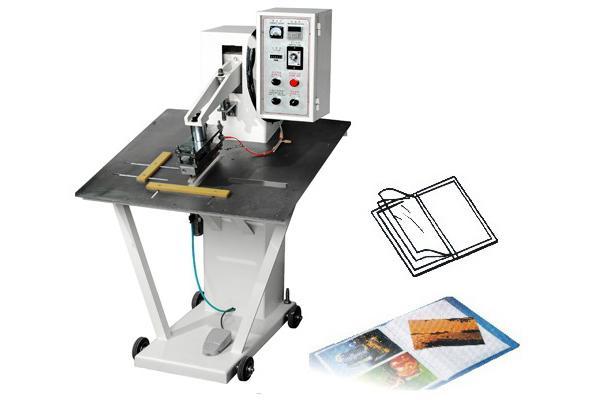 The document sheet protector sealing machine, also called an inner sheet welding machine, uses a heat sealing principle to achieve welding and attachment of an entire stack of inner pockets. It is especially suitable for combination inner pages in PP display books.
Display book inner pages are first manually placed in a pre-positioned area, and the machine will start via a pedal switch and carry out the welding process. This equipment works in conjunction with inner pocket sealing machines and ultrasonic welding machines to finish display book production.
Finished products
Main advantages
The heat sealing medium features a steel needle structure, which makes it easy for users to adjust the dimensions.
A stainless steel working table features an inclined plate structure. The surface is smooth, making it easy for products to naturally slide down into a predetermined position, thus ensuring a neat welding.
The front panel makes it easy for users to adjust operation parameters, and the pedal switch frees up user hands, thus improving work efficiency.
Technical parameters
| | |
| --- | --- |
| Electric System | Single phase 220V/50HZ |
| Maximum power | 750W |
| Overall Dimension L×W×H | 90×80×130cm |
| Weight | 100kg |